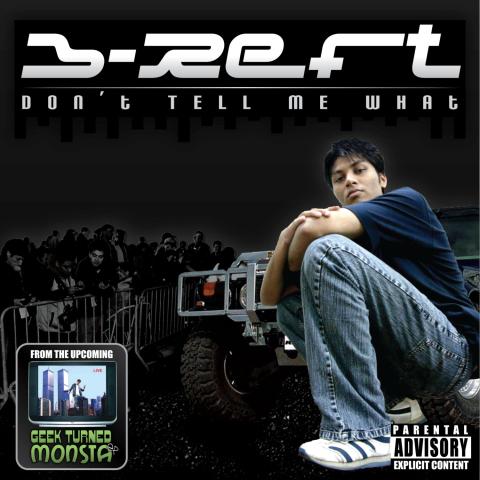 Produced by
Kacey Bridges
Lyrics
Yoyo...
Mic check, Mic check...
Watch out...
You know...
This is B-Reft, shakin up the building like a T-Rex,
Droppin bars, walkin tall, buildin up some street rep;
Time bomb, armed with a mic in the right arm,
I'm real with the skills I was built for the fight I'm
Just watchin over d*** face p****s who got a big break
But spit fake s*** to get kids crazed with mix-tapes and
Self-proclaimed heavyweights that weigh less than a d*** weighs
I ain't even gotta say it, I'm better in sixty-six ways,
Man, I know the industry... Don't try to teach me...
Record labels in your country are all dyin to reach me;
My album can blow yo ass worse than ten bazookas
50 Cent got me dreamin ta turn s*** into sugar.
I'm desperate, ambitious. F*** what ain't my business.
I'm recording in the studio when you're enjoying Christmas.
If you're smart enough, get the point that I'm tryin' ta prove
You're just ahead of me because I'm wearin' iron shoes;
'Bout time I really enter this s*** intelligenter
Than whack rappers that act tough but have a jelly-center;
And get you all to sayin, "Man his s*** real tight",
But tell yo friends that I'm whack so you can sleep well at night,
B****!