Yoyo! I am Jerry Radwick! I started making music back in 2007 (as B-Reft). I make modern rap music inspired by the lyrical style of the 90s. I invite you to listen to my music. Remember to share it if you like it! Enjoy!
PS: Sometimes, short intros are not enough. Read on if you'd like to know more.
Image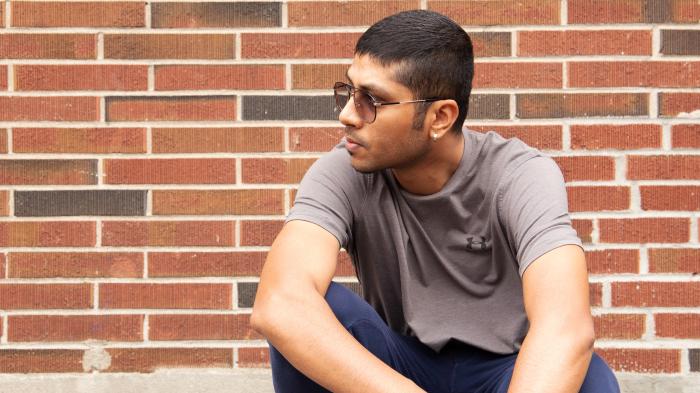 Background
Though I spent my childhood with an above-average happiness level, I lost my way during my teenage. Long story short, when I reached the age of 20, I realized that I wasn't living life the right way and I felt like I was lost in a dark forest of solitude 😣. Having realized that life can be fun if lived the right way, I decided to make several changes.
Around this time, I was introduced to rap music while watching professional wrestling: Limp Bizkit, ICP, Kid Rock and more.
One of the things I like about rap music is it's simplicity: There's a beat over which one expresses oneself with rhyming sentences.
I started rhyming and writing verses and with time, I decided to record an EP called Geek Turned Monsta EP 😅. And I also produced a cool animated music video Don't Tell Me What.
In 2010, I had to put music aside and jump into a job to support my family. Fortunately, things worked out for me as a software engineer. However, I couldn't be at peace without making music. Often, I couldn't fall asleep because I had a strong urge to write a song.
I have conceived many songs in my sleep. I often hear melodies in my dreams which I feel like bringing to life.
As it happens with many artists, I have the hunger to improve my craft. One of my lifetime goals is to make at least 3 internationally famous tracks, so here I am, making music.
B-Reft
Back in 2007 when I started making music, I wanted to name myself Bereft. However, there was a rock band by that name, so I chose B-Reft. I recorded around 10-12 songs under that name. Then I had to take a pause from music and when I came back to music in 2020, I felt like a different person. It took me months to decide, but I finally chose to change my name to Jerry Radwick – a name I had always liked.
You can read more about this in Enter Jerry Radwick; Exit B-Reft.