What was supposed to be a small break from music changed into a 8 year hiatus. However, I can finally make music again! I've changed over the years and so has my music. Thus, I've decided to change my name to Jerry Radwick. I'm working on a track about Covid-19 which I'll put out soon. Read on to know why I had disappeared and what's next.
Feels like it's been ages since I touched music! I was working on some tracks and a music video in 2014. However, I had to focus more on survival activities and fixing some personal problems. I had to make some changes to my life before I could get back to music. Here's what I've been up to.
Exit B-Reft
When I started rapping in 2007, I wanted to name myself Bereft. However, there was a rock/metal band by that name, so I chose B-Reft. I recorded around 10-12 songs under that artist name. With time, I realized that the B-Reft persona was affecting my way of thinking. Though my lyrics were improving in quality, they were becoming darker and hateful. I was working on several tracks but I had to take a pause from music and search for peace of mind.
In 2019, I felt inspired to make music again and I was glad to feel the fire burning again. When I decided to resume and finish my earlier works, I felt like those tracks weren't mine to finish. I felt as if something inside me had changed over the years and I felt like a different person. It took me months to decide, but I finally chose to change my name to Jerry Radwick – a name I had always liked 😎.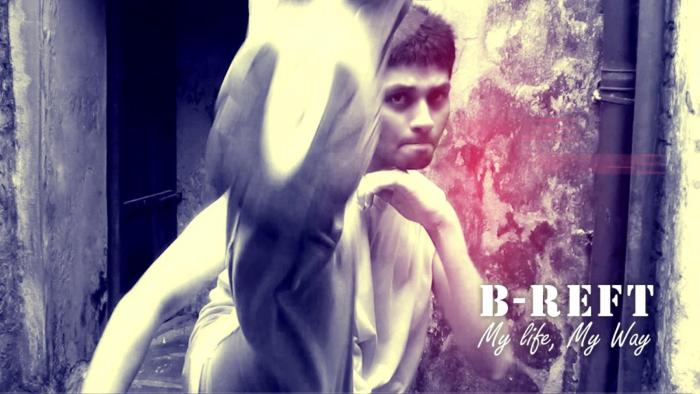 Jerry Radwick?
People ask me why I chose the name Jerry Radwick. Well, back in 2007, I had written a book named What Willie Said Before His Death. In the book, Willie had a friend named Jerry Radwick. I was a huge fan of pro wrestling back then and the name was inspired by my favorite commentators Jim Ross and Jerry Lawler. People would often call Jim Ross by his initials JR, which sounded very cool to me.
Since I started making music, I observed many people trying to use variants of the word bereft as their artist name. It's hard to get a unique name and nice social media handles these days 😅. Also, the name B-Reft was hard to explain to people:
It's B-Reft with a hyphen between the B and the R.
Thus, I decided to name myself Jerry Radwick, which is easier to communicate and sounds like a real name. As a matter of fact, I plan to use it as my real name someday, because I'm not a huge fan of the name that my parents gave me 😆. I think I'm the first Jerry Radwick to ever exist.
Oh Canada!
The biggest change I've made to my life during these years was that I moved out of India. When I was in Kolkata, I found it difficult to find a wide audience interested in English rap music. In Canada, most people speak English and I believe it will be relatively easier to find listeners of English rap who'd appreciate my lyrics.
After all, I got into music because I love to write and because I have something to say.
After 10 long years, my dream of living in an English-speaking country has finally come true. This means a lot to me because now I speak over 6 languages. However, I think in English, so it is my primary language and my music is mostly in English. As a matter of fact, I've always been interested in languages. In the last few years, I've learnt Spanish and French and I'm learning Portuguese. Though I have a lot to improve in these languages, I have a desire to make songs in these languages as well as in the Indian languages that I speak.
What's next?
In Canada, I've finally managed to set up a small home studio and I've begun experimenting with music production. I had never produced a full-fledged track by myself before 2020. Also, most of my fans were on MySpace, but MySpace is dead in 2020, so I'll have to start building a new fan base as Jerry Radwick.
If you're an artist/producer, feel free to say hi.
My current objective is to teach myself to produce music or find a producer, and produce some nice tracks. I've produced one track inspired by the Covid-19 crisis which I will publish soon, so, follow me on SoundCloud, Facebook or Twitter and stay tuned.